WS Cloud: Your OpenStack-Based Cloud Platform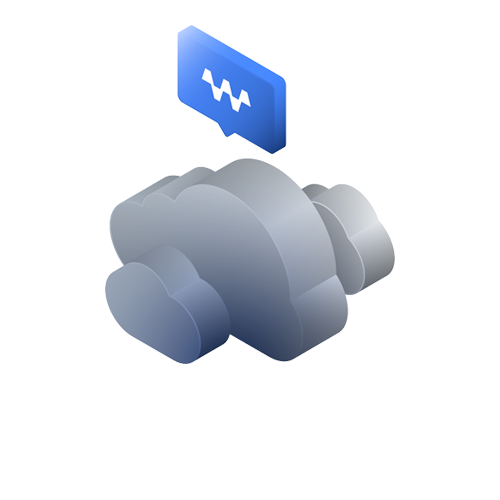 WS Cloud
Perfect for
Hosting websites and applications, secure data storage, and setting up scalable online workspaces
Used by
IT companies such as web developers and web hosts looking for reliable infrastructure
Alternative for
A cost-effective alternative to private clouds or self-managed infrastructure
OpenStack at Worldstream: Flexible, Secure, and Close to Home
WS Cloud is modular and seamlessly adapts to your business needs. Your data remain safe on Dutch soil, with the privacy and security you expect. And all that with the freedom to change your infrastructure whenever you want.
Configure and Experience WS Cloud
Start the transformation to a scalable and flexible cloud environment with our configurator. Determine your needs for vCPU, memory, and storage and get an impression of the support WS Cloud can offer for your projects.
Start your trial by selecting the desired options in our configurator. After clicking "Request your trial period", we will take the following steps with you:
Personal contact: We will contact you to gain insight into your needs and objectives..
Alignment: Together we fine-tune your configuration so that it seamlessly matches your expectations.
Quick Setup: We are committed to a quick and efficient setup of your trial period, fully adapted to your specifications..
We are here to help you through the entire process, from the initial setup to the full integration of the cloud into your daily business operations..
Experience for yourself how WS Cloud grows with your business and benefit from our cost-effective and securely built cloud solution..
WS Cloud
Configure your ideal cloud environment here
WS Cloud Benefits
Scalability
Easily adjust your capacity to meet growing demands with our smooth and dynamic scaling options
Pay-as-you-go
Pay only for the exact resources you use, with no hidden costs
Full Control
Fully, efficiently, and flexibly manage and customize your cloud environment as desired
Flexible Network
Advanced security with built-in firewall, VPN, and private subnets
Redundancy
Reliable, redundant infrastructure for uninterrupted service
Cost Savings
Achieve an average saving of 30 to 50% on your Total Cost of Ownership
Public Cloud vs. Private Cloud
Making an informed choice between public cloud and private cloud. What strategic steps do you take?
7 Business Benefits of Using Public Cloud Infrastructure
How do IT companies leverage Public Cloud to their advantage?
Looking to save on your current infrastructure costs?
With WS Cloud, you can save an average of 30 to 50% on your Total Cost of Ownership. Our colleagues are happy to help you get started.