A massive year for Team Worldstream 2022
press
Tuesday, January 25, 2022
At the end of 2020 it was announced that Worldstream would become the official title sponsor of Team Worldstream. The speed ice skating team with Jutta Leerdam and Koen Verweij at the helm. Let us highlight the team's amazing achievements of the past year.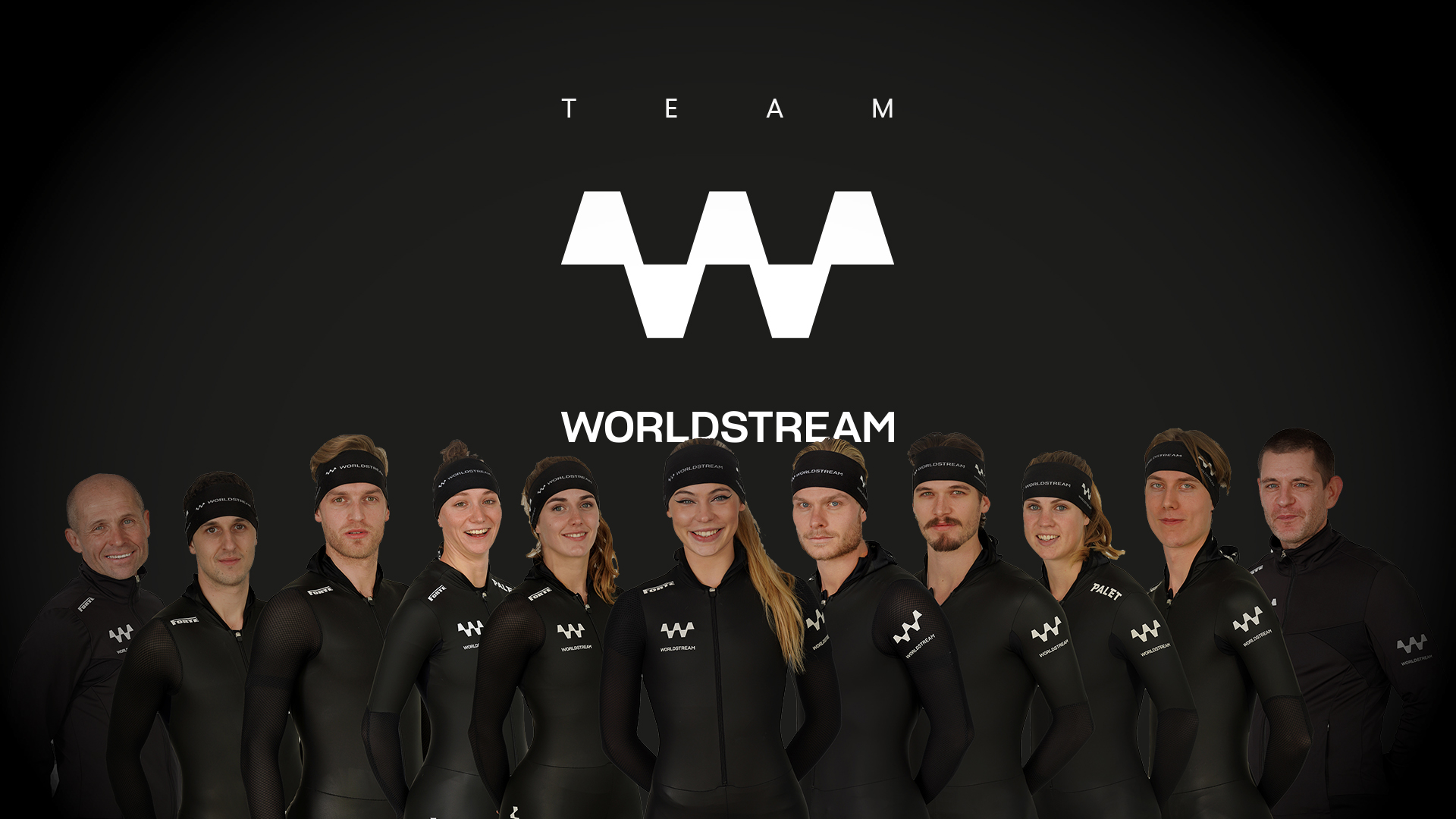 Team Worldstream Corendon, what do they do best?
The team behind Jutta Leerdam and Koen Verweij consists of ten ice skaters. Since Worldstream's title sponsorship, the skating team is now known as Team Worldstream Corendon. Their forte is speed skating. Worldstream still sees a lot of potential in the skating team and expects a bright future together. The goal for Worldstream and its team is clear: to continuously challenge the status quo and to unlock full potential across disciplines.
What a year it has been
To say that last year was an enormous year for Team Worldstream Corendon might be an understatement. Especially when looking back at some of the personal titles that have been won.
NK-sprint - Jutta Leerdam
EK-sprint - Jutta Leerdam
NK Allround – Merel Conijn
World Cup 2, First place B-group (1000M) – Cornelius Kersten
And yes, anyone with a critical mindset already spotted that the title NK Allround was won just recently. With these titles in the pocket, we look forward to the future medals, championships, and personal records that will be bested. Judging from this list there certainly will be more to come.
Why does Worldstream IT Infrastructures sponsor Team Worldstream Corendon? ​
As a company we want to continuously challenge ourselves to keep improving upon what we do best. We pride ourselves in rapid support and qualitative solutions. You might wonder, how you can be fast and at the same time provide high-quality IT infrastructures. Well, in the same way Team Worldstream Corendon doesn't stop when they beat a personal track record. Or when a national championship is won. Jutta Leerdam did not simply hold a European championship. She defended it to keep the title. And to push for the next step. This ambitious group of ice skaters was founded by Jutta Leerdam and Koen Verweij. They embody an entrepreneurial mindset that makes them look beyond what it takes to overcome your challenges, by default.
So, to deliver what we promise we must set the bar high. Making sure that we act fast when your service requires that. To aim for seven-minute response rates simply corresponds with our mindset. Quick advice is required to move in the ever-changing IT space. But at the same time, we need to offer quality. That translates to concise, correct, and personal responses. We understand that your services depend on specific information and rapid actions. This way we challenge ourselves, while you can unlock your full potential. You see, at Worldstream we don't treat you like a ticket.
About Team Worldstream
What started as Koen's desire to finish his last two years as a skater under guidance of Kosta Poltavets, resulted in a team where top athletes develop together as a family and break through limits under the best available guidance. The team has now grown from six to ten skaters. An open-minded, creative team with unlimited possibilities. They are on a journey of discovery and stimulate each other with their entrepreneurial and creative character.
About Worldstream
Worldstream is founded in 2006 and is based in Naaldwijk. This results to over 15 years' knowledge of and experience with data centers, servers, and network management. Worldstream currently has over 15.000 dedicated servers installed and offers security-focused Infrastructure-as-a-Service (IaaS) hosting services. These include fully customizable dedicated servers and 12 IT solutions. These solutions include Block Storage, Object Storage, and Private Cloud.
Worldstream has a worldwide network with an utilization rate of 45%. The company is certified with the following: ISO 9001:2015, ISO/IEC 27001:2015, ISO 14001:2015, and PCI-DSS. Their customers include cloud service providers (CPSs), managed service providers (MSPs), system integrators, broadcasting companies, internet service providers (ISPs), independent software vendors (ISVs), SMBs businesses and enterprise organizations.
Want to discover all our solutions that we currently offer, including the ones that we mentioned above? Find all our solutions here.