Public Cloud On-Ramps – The Key to Hybrid and Multi Cloud Success
blog
Wednesday, April 27, 2022
When relocating your IT infrastructure with a data center services provider, or in the event of deploying your IT infrastructure on dedicated server infrastructure, you might need direct access to one or more public cloud platforms through dedicated cloud on-ramps, also named cloud connect services. It allows for easy creation of hybrid cloud and multi cloud setups from the data center. But what are the main characteristics and features of public cloud on-ramps to keep an eye on?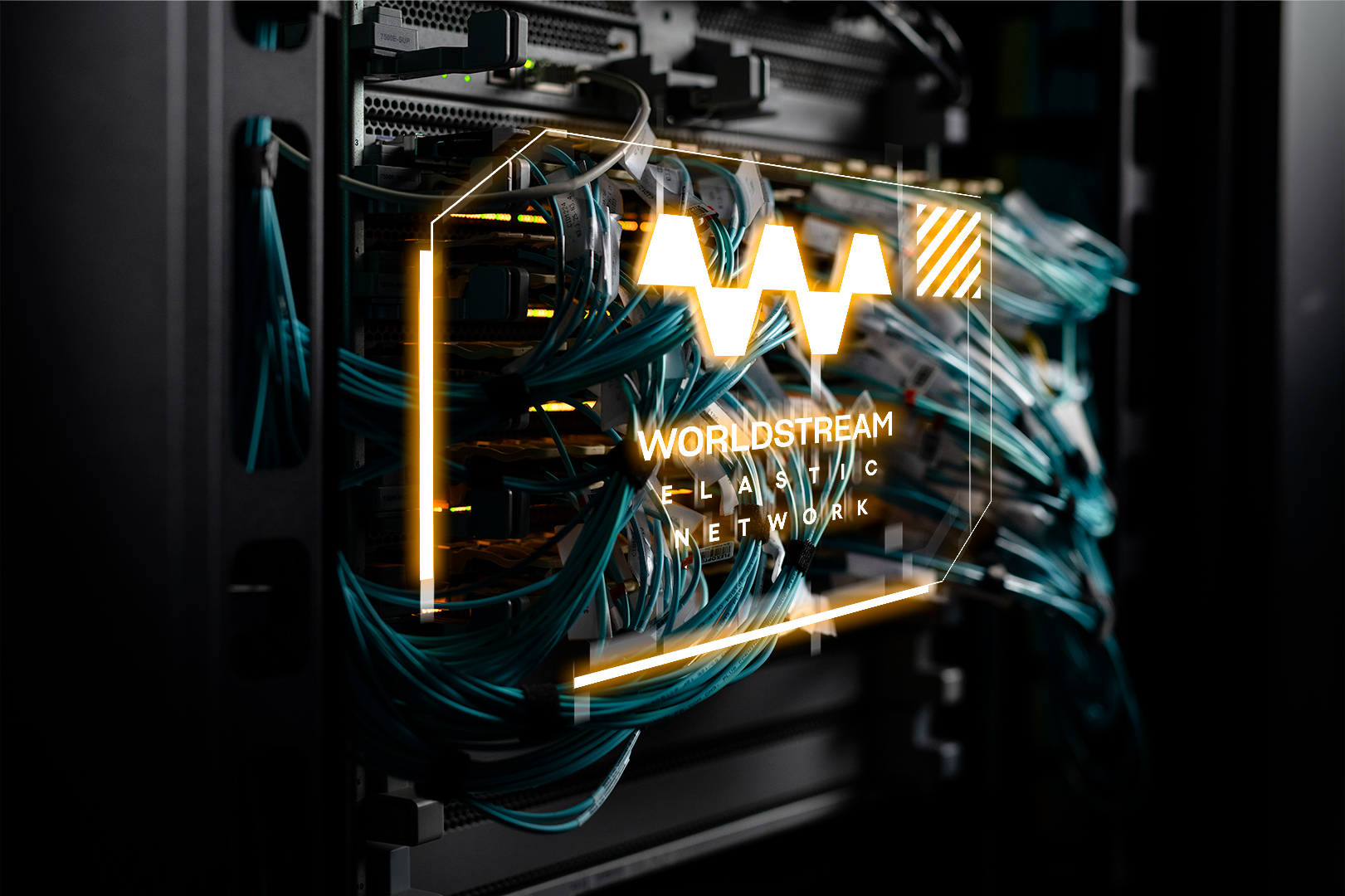 Implement Hybrid and Multi Cloud successfully? Cloud On-Ramps are the key
Dedicated public cloud on-ramps are secure, private paths from a private IT infrastructure deployed on server systems in a data center of choice to public clouds as offered by Microsoft Azure, Amazon Web Services (AWS), Google Cloud Platform (GCP), and the likes. A public cloud on-ramp helps to skip the use of Internet networking paths and avoid performance, security and other issues that could possibly result from the use of public Internet to connect to public cloud infrastructure.
Moving segments of an IT infrastructure to public cloud and access them through these dedicated cloud on-ramps allows organizations to reap the benefits of using public cloud infrastructure while simultaneously keeping parts of the IT infrastructure onsite. Creating a hybrid infrastructural mix including public cloud or even multi cloud options can be used to enhance cost efficiencies, compliance and security, performance, reliability, as well as the flexibility of the IT infrastructure. It can come in handy for applications like DevOps, data storage, backup and archiving, cloud bursting to handle peak traffic, or for example big data. Having solid on-ramps available in a data center, with high speed, high capacity and low latency direct access to public cloud(s), are key to establishing an efficient hybrid infrastructural mix.
On-ramps to popular public cloud platforms such as Azure, AWS, GCP, and others, are available in a growing number of colocation data centers worldwide including Worldstream's data centers in Frankfurt, Germany and its data centers in the Rotterdam/The Hague area in the Netherlands. It is still not a given though that your service provider has cloud on-ramps available in their data center(s). As the use of hybrid cloud and multi cloud architectures takes off however, pretty much every data center services provider should be able to offer it to you.
In this blog article we will elaborate on the ins and outs of public cloud on-ramps, often called cloud connects as well, including what benefits it may bring for your IT-infrastructure.
Cloud Access Using Regular Internet Connections
A regular Internet connection can be a logical way for organizations to start using public cloud powered Software-as-a-Service (SaaS) solutions, while it's also the easiest way to provision any sort of cloud-based service. To increase the security level of an organization's Internet-based connections with cloud services, one might opt for Internet Protocol Security, also known as IPSec Tunnel VPN - a set of encryption methods that can be utilized by VPNs to securely deliver data in an encrypted way. However, it doesn't provide the level of security that's delivered by dedicated public cloud on-ramps.
Utilizing Internet-based connections for cloud services would be a best-effort solution for organizations. This is especially true when cloud-based applications across great distances are concerned. Next to that, reliability, speeds, and latency of these kind of connections will most probably fluctuate along the journey, while surely peak traffic may cause bad end-user experiences.
From a security perspective, but also considering these reliability, speed, and latency factors, keeping this kind of traffic segregated from the public Internet is a no-brainer for organizations operating in demanding industries - for environments with the highest demands towards compliance, security, and application performance. For those organizations, the implementation of security measures will not stop with encryption. Most organizations however will benefit from the use of a public cloud on-ramp instead, as it offers them the safest connectivity option to access cloud workloads with the highest performance guarantees.
Hybrid and Multi Cloud Adoption
Organizations globally seem to have fully embraced hybrid cloud and multi cloud setups, which reinforces the requirement to have cloud on-ramps available in colocation data centers. Many organizations seeking to develop a hybrid and/or multicloud strategy want to reap the benefits of 'best-of-breed' cloud services and the advantages it may offer to their IT architecture, such as flexibility, resilience, cost effectiveness, access to innovative applications, and performance. The vast majority of at least the larger organizations are satisfying their IT infrastructure requirements by utilizing a combination of on-prem and co-located private clouds, dedicated server infrastructure, various public clouds, as well as legacy systems.
Most organizations seeking to develop a multicloud strategy want the advantages that best-of-breed cloud services may offer to their network architecture, such as flexibility, resilience, cost effectiveness, and performance. To cite a figure from global research firm IDC, over 90% of businesses globally will increasingly be using a combination of on-premises, cloud services as well as multiple public and private clouds. Next to that, a recent market survey conducted by multi-cloud software company HashiCorp among 3,205 respondents worldwide has revealed that three out of every four companies globally (76%) are already using a multi cloud strategy for the deployment of their IT infrastructures.
According to the results of this global poll, as outlined in the report '2021 HashiCorp State of Cloud Strategy Survey', multi-cloud is the standard operating model for IT companies of all sizes, across all geographies, and across all industries. While the multi cloud adoption percentage is 76% now, it is projected to reach 86% in the next two years. Digital transformation (34%) was cited by respondents as the major reason for adopting a multi-cloud strategy, followed by avoiding lock-in to a single vendor (30%) as well as cost savings (28%). The accelerated adoption of multi cloud when deploying IT infrastructures underscores the need to have cloud connect services available in the data center environment with easy and solid public cloud access.
But even when the use of just one public cloud would be enough for your IT infrastructure, if a multi-cloud setup would be a step too far for your business, the vicinity of a public cloud on-ramp in your data center environment will be a valuable amenity. 
Cloud On-Ramps: Enhanced Security
Keeping business data secure can be a major worry for the executive suite of a company and a major motivator for employing private connectivity to public cloud environments such as delivered by Microsoft Azure, AWS, and Google Cloud Platform. Organizations using private connectivity through dedicated cloud on-ramps can benefit from traffic separation from the Internet, therefore securing sensitive data and vital company information. DDoS attacks, network hacking, and other network disturbances that may affect public Internet connectivity do not occur on private networks.
The enhanced security feature of a dedicated cloud connect service also enables organizations to better comply with severe regulatory standards. So, for organizations in industries where compliance plays a key role, cloud on-ramps can be particularly important to use when embracing public cloud in the infrastructural mix. Although probably any organization, whether large, medium, or small, could take advantage of enhanced security for their on-ramp to the public cloud(s).
Using cloud on-ramps ensures that the connection with the public cloud is highly secured end-to-end. This dedicated network path to the public cloud without using the public Internet will help block numerous potential risks, giving organizations ultimate public cloud and application availability guarantees while ensuring business continuity.
Cloud On-Ramps: Reliability and Performance
The public Internet can be unstable and unpredictably unreliable when it's used for primary access to public cloud infrastructure from your on-premises or co-located IT infrastructure. Fluctuations in demand and network capabilities may result in performance inconsistencies for applications and workloads. For organizations aiming for 100 percent uptime guarantees or at least reliable hybrid IT infrastructure, having a direct, private and highly secure path available from the data center environment to hyperscalers including AWS, Google Cloud and Microsoft Azure will be of inestimable value.
The capacity of a cloud connect service to execute its intended function the moment it is required, is referred to as reliability. Another way of describing the reliability of a cloud connect service is the operational quality of cloud infrastructure being utilized throughout a specific timeframe. Of course, from a user perspective, the reliability of hybrid IT infrastructure is influenced by more than the connection to public cloud platforms alone, but it's a part on which organizations can easily exert great influence by using dedicated cloud connect services.
Application performance may falter when it lacks speed or when there is insufficient bandwidth available when accessing public cloud. Having the ability to scale bandwidth capacity for cloud access when needed can be key for eliminating performance bottlenecks and an optimal speed and performance of certain applications. Another performance benefit that cloud on-ramps can bring over regular Internet access to public cloud platforms is the prioritization of business-critical application traffic, which allows for enhanced transit of traffic for an excellent application experience.
Cloud On-Ramps: Low Latency
When adding public cloud to the IT infrastructure mix and accessing cloud-hosted applications from IT infrastructure located on-premises or co-located in a third-party data center, latency is another significant factor to consider. Latency is the time between a user's activity and a public cloud-hosted application's reaction to that action. In networking jargon, it is also known as the complete roundtrip time a data packet takes to traverse. With an increasing number of applications hosted in the public cloud and enterprises opting for hybrid and multi-cloud setups, pursuing the lowest latency levels for applications with minimal network delays can be critical for establishing flawless user experiences.
Gaining access from the data center to a public cloud environment through a regular Internet connection may affect the latency thus performance of cloud-hosted applications in a negative way. This is true for any interactive or data-intensive application, but it's especially true in the Software-as-a-Service (SaaS) space including office productivity, Voice over IP (VoIP) and collaboration software, as well as hosted desktops, to name a few examples. Digital commerce, gaming, and Industry 4.0 are some other examples of applications where latency plays a major role. Next to the level of latency, the fluctuating and unpredictable nature of latency may amplify the latency issue.
Public cloud connect services established in third-party data centers, as is the case with Worldstream's European data center facilities located in the Rotterdam/The Hague area and Frankfurt, Germany, can help avoid latency issues when accessing public cloud-hosted applications from your co-located or dedicated server based IT-infrastructure. It allows you to establish direct, ultra-low latency connections to well-known public cloud providers like Microsoft Azure, AWS, and Google Cloud.
Benefits of using SDN-based Cloud On-Ramps
When setting up a hybrid cloud infrastructure and co-locating your server and network equipment with a data center operator, or when deploying your infrastructure on dedicated servers with a hosting provider, you probably want to keep things flexible and avoid a vendor lock-in so to say. Utilizing cloud on-ramps based on software defined network (SDN) infrastructure, like Worldstream's WEN (Worldstream Elastic Network) offering, can make the setup of connections to public cloud platforms faster, easier, and more agile.
With the availability of such an international SDN platform, if combined with network function virtualization (NFV), having a physical presence in a single provider's data center will become less critical for accessing public cloud infrastructure. The only prerequisite is that the underlying physical network backbone should have presence in your data center of choice, like with Worldstream's SDN platform which is built on top of Worldstream's proprietary global backbone. If that's the case, you can basically make use of SDN-based cloud onramp-services in data centers anywhere. As long as connect services are enabled on top of the software-defined network, such as with the Worldstream Elastic Network. Through a setup like this, even a virtual connection from a remote location would allow for accessing public cloud as delivered by AWS, Microsoft Azure, Google Cloud, and the likes.
Reducing Costs by Using Dedicated Cloud Connect Services
Adopting on-ramps to access the public cloud, whether native or virtual through an SDN, may gain benefits like performance, latency and reliability improvements for a hybrid IT setup but it can save quite some money too. That's because it allows companies to avoid paying cloud hyperscalers for outbound data transfer rates when delivering data over public Internet infrastructure. On any of the main public cloud providers, moving your data from the cloud or allowing users to download data is actually not free.
Every time an organization's cloud users seek to access their data, public cloud providers will charge a fee. While the costs can be quite small, the business model of cloud hyperscalers relies on huge traffic to make a profit. For organizations utilizing public cloud infrastructure, these expenses might mount up as the business expands. So, in the long run, a low-cost public cloud solution using regular Internet connections for access to the cloud may not make financial sense at all.
Organizations may benefit from cloud-neutral on-ramps at edge data center locations because they save the long-haul expenditures of connecting with a core public cloud on-ramp for the same sort of connection. Previously, with the conventional public cloud model, organizations had only two options for accessing public cloud platforms. They were either allowed to pay for the core public cloud connect service or accept the higher costs and inferior performance of regular access to public cloud through the Internet. With cloud-neutral on-ramps, organizations may avoid both while at the same time preventing a cloud vendor lock-in. So, the flexibility of cloud-neutral on-ramps is also a plus. It allows organizations to cost-efficiently access different public cloud providers, while an SDN-based cloud connect service additionally provides the freedom of establishing a cloud on-ramp anywhere the underlying network backbone has its presence.
When opposed to conventional Internet connections, dedicated cloud connect services have various advantages. To summarize, cloud on-ramps offer the following benefits when creating access to public cloud(s):
Multi-cloud access
Maximum cloud security and compliance
Reduced network latency
Enhanced performance for applications
On-demand bandwidth scalability
Achieving cost efficiencies for cloud access
Control: option to prioritize applications
Reliability: dedicated and private connection
Using an SDN-powered Cloud On-Ramp has the following major advantage:
SDN-powered cloud on-ramps allow for faster, more agile, and simpler connections to public cloud platforms, especially when SDN is combined with network function virtualization (NFV), as is the case with Worldstream's WEN platform. In that case, physical presence in a single provider's data center is not a prerequisite for utilizing cloud on-ramps and creating dedicated, private cloud connects. As long as the underlying physical network backbone is present in the data center of choice, an SDN-powered cloud on-ramp can be provisioned anywhere, on-demand, for local access to public cloud services like AWS, Microsoft Azure, and Google Cloud.
Worldstream's Unmanaged Cloud On-Ramp Offering
Powered by the software-defined Worldstream Elastic Network and the underlying Worldstream network backbone with global reach, Worldstream offers an unmanaged, highly secure Cloud On-Ramp service which is flexible and cost-effective to deploy at regional and international scales. It provides clients with direct connections featuring high performance and low-latency characteristics to all well-known public cloud providers including Microsoft Azure, AWS, and Google Cloud.
The SDN-powered cloud on-ramp solution is part of the growing portfolio of unmanaged infrastructural as-a-service solutions offered by Worldstream to tech savvy companies and channel partners such as CSPs, MSPs and systems integrators. At the click of a button, the Cloud On-Ramp service can be interconnected and integrated with all other as-a-service solutions offered by Worldstream, such as Colocation, Dedicated Servers, VMware Private Cloud, and more.
Curious about Cloud On-Ramps? Discover our solutions here.
You might also like: 
IaaS and the rise of As-a-Service.
Why NFV/SDN should be on the radar of MSPs. 
How SDN and NFV can benefit IT Infrastructure Deployment?
Have a question for the editor of this blog post? You can reach us  here.