Worldstream 1st Sponsor of NXTGEN. - The Newly Founded Dutch Speed Skating Team of Jutta Leerdam and Koen Verweij
press
Sunday, August 30, 2020
Worldstream, a fast-growing Dutch provider of secured Infrastructure-as-a-Service (IaaS) solutions for IT infrastructures with a global customer portfolio, has signed a sponsorship agreement with NXTGEN. Worldstream is the first sponsor of NXTGEN, the new Dutch speed skating team of Jutta Leerdam and Koen Verweij.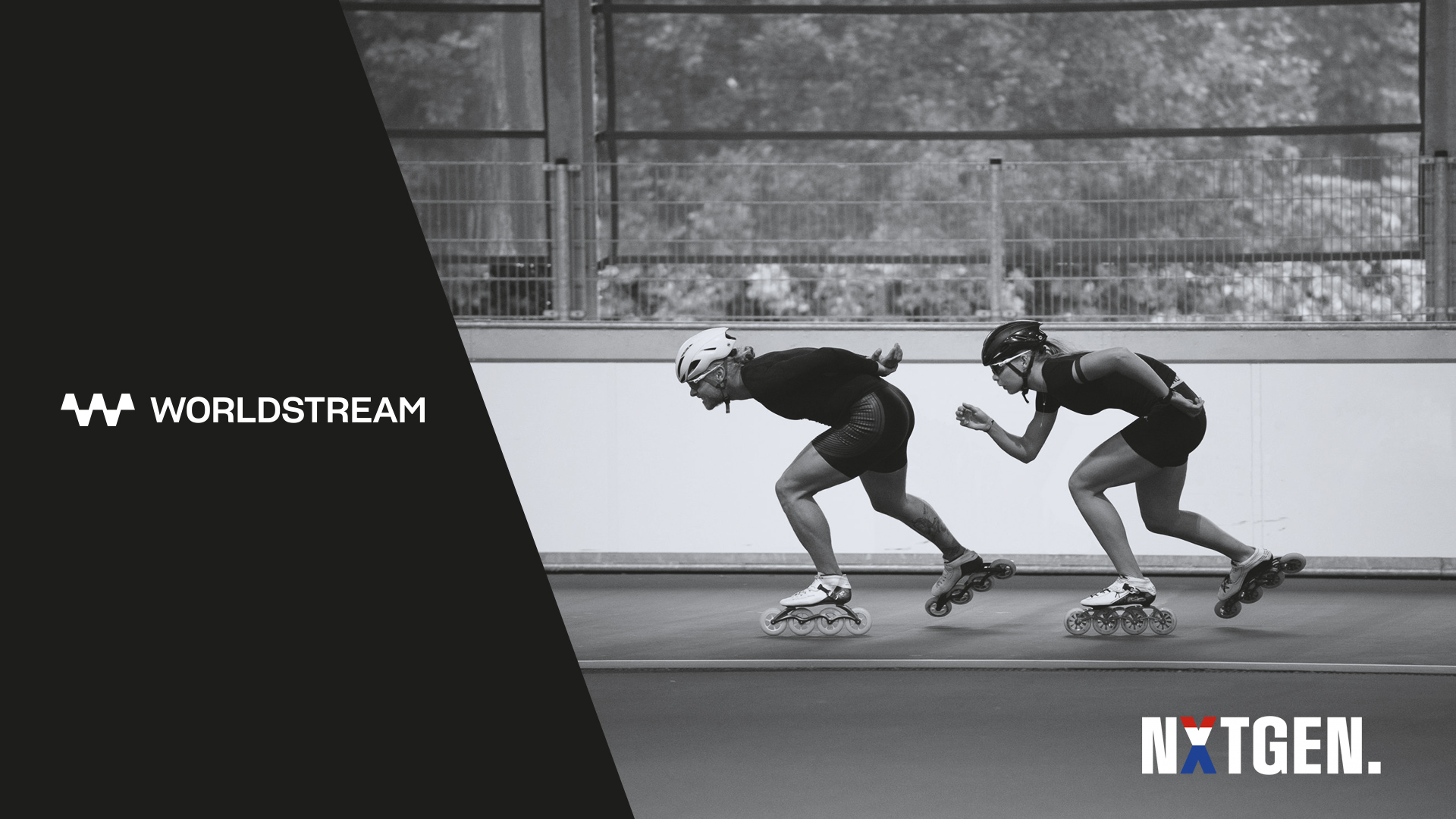 In June this year, Jutta Leerdam and Koen Verweij announced that they would not join one of the existing speed skating teams but wanted to set up their own skating team instead. Recently, the name NXTGEN. was unveiled as the name for this new skating team. Because of the COVID-19 crisis, the team was afraid it would be difficult to find any sponsors. "Especially during these times, we are extremely happy and grateful that such a large tech company as Worldstream has full confidence in us," says Koen Verweij. "We are proud that an innovative party like Worldstream is now part of team NXTGEN. and we see great opportunities in the cooperation." Worldstream has committed itself to NXTGEN as a sponsor for the next two years.
The new speed skating team aims to create a new kind of team, something that is also reflected in the name. "We are looking for real collaborations in our sponsors. Not the old-fashioned way in which only a name is displayed on a suit. No, we really want to make it a next level cooperation," says Jutta Leerdam. "We started with the team formation and then looked for companies to support us, instead of the other way around by forming a team based on sponsorship by a large company. We are not a team where you can buy a logo on a skate suit. We want to create real partnerships with our sponsors."
"We develop personalized sponsorship programs so that we can support our sponsors to actually achieve business goals," adds Joris Hoogenbosch, co-initiator of team NXTGEN. "In turn, we also look at what sponsors have to offer us as a skating team. Worldstream is a true tech company. They offer customized technologies. I expect that they will be able to support us with performance analyses. On the ice, we have to continuously adapt to changing circumstances. Technology-based performance analysis can help us move forward. We want to create a situation where both parties can learn from each other and can help each other in an innovative way."
Technology, Data & Sports, Speed & Refinement
Within the collaboration, Worldstream and NXTGEN. will focus on the combination of technology, data and sports as well as on speed and continuous refinement of performance. Data is already being used in the skating world, but the team is convinced there are still great leaps to make in this area.
As an IaaS services provider, Worldstream manages a huge global network with ample bandwidth for international and regional transmission of data, images, sound, transactions and entertainment. This network is monitored 24x7 from Worldstream's own Network Operating Center (NOC). By joining forces, NXTGEN. can benefit from the performance analysis processing within Worldstream's network and work on achieving the highest speeds on the ice.
The first results of the collaboration are already visible. For example, Worldstream has provided  NXTGEN. with technical support to establish the infrastructure for their new website (www.teamnxtgen.nl) and the personal website of skater Koen Verweij.
Worldstream and Jutta Leerdam, Both from 'the Westland'
Worldstream was founded in 2006 and has expanded its business considerably in recent years. The company has an annual growth rate (CAGR) of 80 percent and now has more than 15,000 dedicated servers for customers running in its data centers.
According to Dirk Vromans, co-founder and Chief Technology Officer (CTO) of Worldstream, the sponsorship of NXTGEN. is a natural step that didn't take him long to consider. "Jutta grew up in the Westland, in a village not far from Naaldwijk where our headquarters and data centers are located," says Dirk Vromans. "As Westlanders we are proud to have a world champion in our midst. Besides, we're a Dutch company also operating on the world stage while aiming to deliver world class services. In addition, as a company we find it important to give back to society, in this case by engaging in a sport sponsorship. When we heard that Jutta and Koen were looking for sponsors, we quickly made the decision to sponsor their team. I think that's something we have in common as Westlanders. In this region we have a 'can do' mentality. We look forward to supporting the team with our expertise and to further shape the mutual cooperation." Jutta Leerdam adds to that, "It's absolutely great that the first sponsor of the team comes from the Westland. So nice to start this great adventure with a sponsor I really have a connection with, where everything started for me. It feels very familiar and accessible."