Firewall Delivered As-a-Service: What Is It and Why Do You Need It?
blog
Wednesday, January 19, 2022
Firewalls are the first line of defense in an organization's network security. They're capable of raising a solid 'wall' between your organization network and the Internet. A firewall can be hardware or software based, the latter one enabling organizations to use firewalls 'as-a-service' without upfront investments. Managed or unmanaged is yet another distinction to make when deploying firewalls as-a-service. We shall explain some of the differences and why your company might need an as-a-service firewall solution.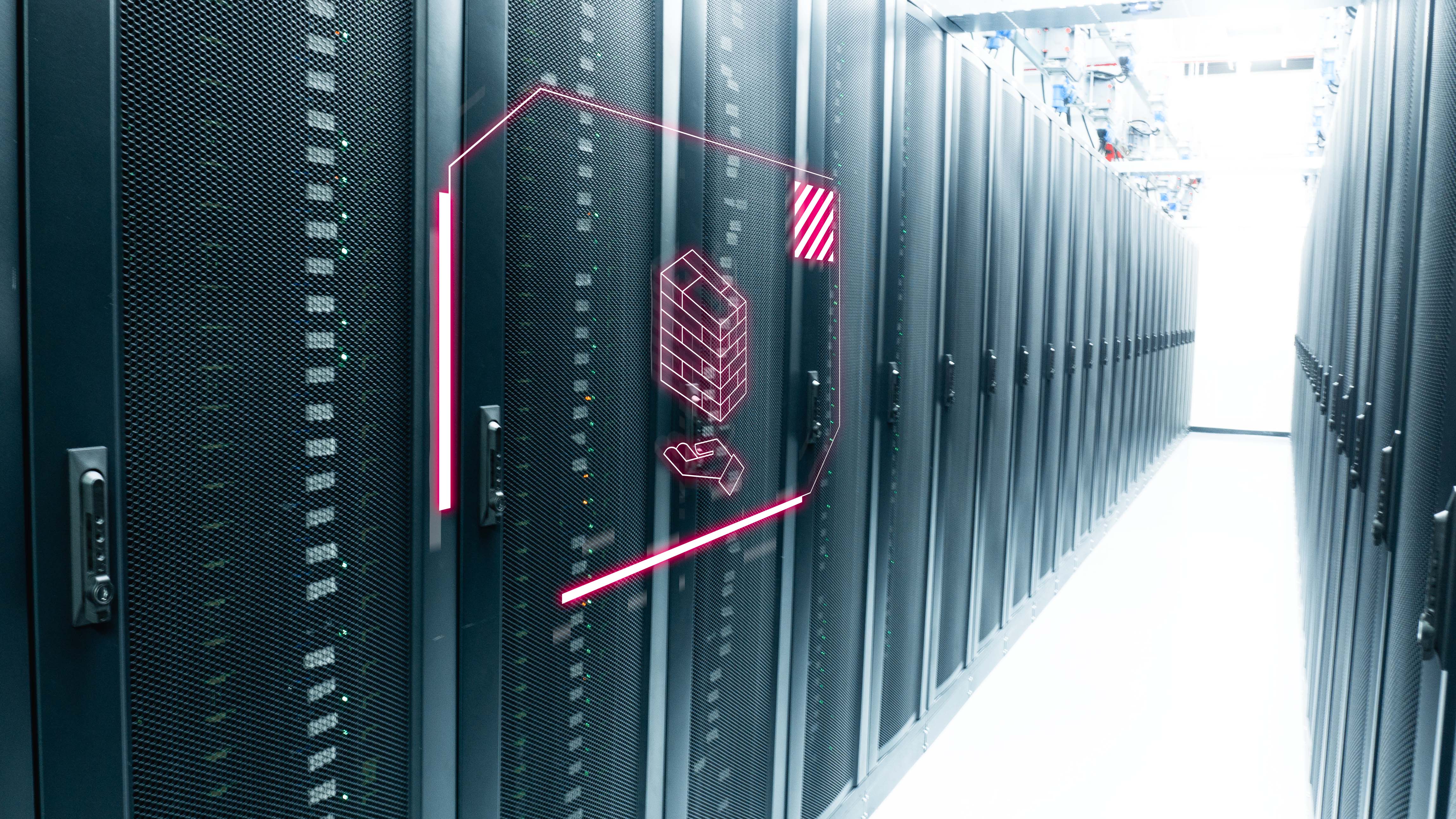 What Is Firewall-as-a-Service and What Reasons Are There For Implementation
Firewalls are a fundamental element of any IT infrastructure to safeguard it against cyber threats. Their primary goal is to block bad incoming and outgoing traffic while allowing legitimate traffic through. External data traffic can get to a private network through the ports of an appliance. This is where the firewall allows data packets to enter the network, or stops them, based on predetermined rules. These are called access control lists. The rules are based on ports, programs, IP addresses, domain names, protocols, and keywords.
Pretty much every organization needs firewall technology to add a first line of defense to their cybersecurity efforts and protect their IT infrastructure from malicious threats. Traditional firewalls are operated as a hardware appliance on-premises or in a co-located data center environment, at the central access point between the internal network and the public Internet. It requires significant upfront investment though to install a traditional firewall, while a software-defined one does not require any upfront cost. But there are more advantages to firewalls being delivered as-a-service compared to the traditional ones.
Distributed IT Environments, Hybrid and Multi Cloud
Current market developments and IT infrastructure deployment trends are reducing the efficiency of a centrally deployed, hardware-based firewall solution. With an increased use of (hybrid and multi) cloud computing designs, mobile working and working from home, as well as trends like Internet of Things (IoT), edge computing, and 5G network infrastructures, the use of software-based firewalls is taking off - as it delivers maximum flexibility towards securing distributed IT environments while keeping the overview.
The shift of conventional IT infrastructures towards the deployment of cloud-based and otherwise dispersed IT environments have caused a fast increase in endpoints, which obviously requires a different approach towards threat protection services in general and the use of firewalls more specifically.
But even when this growing number of endpoints within IT environments are not taken into consideration, there's also the market trend towards an increased need for convenience, as well as elasticity and manageability of IT-infrastructures. Especially the hybrid ones. Even when it comes to unmanaged data center services infrastructure, convenience and manageability of the infrastructure being delivered plays an important role nowadays. Traditional hardware-based firewalls have their configuration limitations in terms of scalability, security policy settings, network security visibility, and management, especially when it comes to securing distributed IT environments but also with regard to the increased use of hybrid and multi cloud setups.
To illustrate the growing importance of firewalls being deployed 'as-a-service', both managed and unmanaged flavors, let's have a look at some global demand research figures. According to Verified Market Research, the global firewall as-a-service market was valued at about $661 million in 2018. It is projected to reach about almost $4 billion ($3,987 million) by 2026, growing at a CAGR of 23.9 percent from 2019 to 2026.
Another recent study, conducted by 360 Research Reports, is depicting a slightly more cautious picture of the firewall-as-a-service market growth in coming years, although its CAGR figure is more or less the same compared to Verified Market Research's market growth projection. According to 360 Research Reports, the market size for firewalls delivered as-a-service is anticipated to grow to almost 2.4 billion ($2,384.2 million) by 2026, from $625 million in 2020, at a CAGR of 25.0% from 2021 to 2026.
FWaaS: Reducing Costs
A firewall delivered as-a-service, both managed and unmanaged versions, can be an ideal way for organizations to tackle the increasingly complex challenges surrounding distributed and hybrid IT environments including servers, networking, cloud computing, and the unified security of the overall setup. It may allow users to stay in control when the security of the IT environment is concerned, but first let us elaborate on the cost of as-a-service firewalls versus the traditional approach of installing firewall technology. By the way, let's continue to call it FWaaS in the rest of this article.
Firewalls are indispensable, but the traditional ones can be rackspace-consuming and cumbersome devices with high upfront expenses that additionally may cost quite some time thus money and particular knowledge to deploy and maintain. Firewalls delivered as-a-service, managed or unmanaged, don't run into these constraints of physical equipment. Because the hardware does not need to be installed and maintained by its users or third-party service providers, overhead expenses are reduced as a result. At a fixed rate per month, users don't have to worry about the significant upfront investments, the hardware configuration and maintenance, and the hardware knowledge that's needed for traditional firewall deployment while they are assured that the network performs at its maximum and offers protection against possible attackers from inside and outside.
Many organizations have been obliged to implement new network operations methods as a result of the present reality of the COVID-19 worldwide pandemic. Changes in network traffic dynamics, a surge in encrypted network traffic, unsecured appliances, and quickly rising cyber threats increasingly require security and network architects to be ready to adapt. It calls for a swift enhancement of network traffic monitoring capabilities to keep the overview and maintain full network security visibility. It also asks for sophisticated firewall features to meet network performance and capacity requirements as well as suddenly changing conditions. Installing a hardware-based firewall wouldn't allow for meeting these needs. It would be too expensive and time demanding. FWaaS provides a full-featured, flexible and cost-efficient alternative to the traditional approach for deploying firewall technology.
Central Management and Visibility
When installing traditional firewalls and managing the security of the IT infrastructure, over time, it may also result in much hassle with a mix of models and brands from multiple suppliers, despite of the fact that there are centralized administration consoles available in the market to manage these kinds of mixed environments. FWaaS is an important ingredient for setting up a unified and modern threat management architecture. It allows for the implementation of security standards and rules that are applied uniformly across the IT environment as a whole - regardless of the location or user.
An FWaaS solution enables users to implement security policies universally to all users and locations, as well as to all traffic, removing the need for separate network policies to be implemented. Any encrypted or unencrypted Internet traffic is accessible to a software-defined firewall, which helps eliminate blind spots while there's no need for installing, monitoring, and managing numerous appliances.
In addition to centralized policy management, FWaaS offers an architecture that is simpler and more adaptable. At the same time, without the need for expensive hardware appliances, it equips users with centralized, increased visibility and full control over their networking environment thus contributing to an enhanced IT security architecture. With FWaaS, organizations are enabled to combine traffic from numerous sources into their IT environments while still obtaining total visibility and control over their networks.
FWaaS: Up-To-Date Security
Cybercriminals are continuously refining their assault tactics and tools in order to target organizations, steal company data and knowledge as well as intellectual property and technologies. When becoming a victim of cybercrime as a company, it may result in loss of profits, huge expenditures or at least a loss of reputation for the business. FWaaS delivers maximum flexibility towards securing distributed IT environments.
Preventive measures are required to keep an IT infrastructure safe from assaults. Yet many organizations are unable to maintain firewalls, install firewall updates, and modify access control lists and rules on their own since it may take a significant deal of time, knowledge, and experience while it occupies human and financial resources that may be better used elsewhere. A managed FWaaS solution allows for up-to-date security and convenience on the part of end users when deploying, maintaining, and managing firewalls, while for MSPs, MSSPs and systems integrators the unmanaged version may offer ample opportunities to offer FWaaS as a managed security service and integrate it into their managed services portfolios.
Unmanaged vs. Managed FWaaS
A firewall delivered as-a-service can be offered as a fully managed security solution or as an unmanaged one. The FWaaS solution offered by Worldstream, powered by Worldstream's software-defined network and built on top of its global backbone, is a great example of an unmanaged FWaaS offering. It is aimed at managed service providers (MSPs), managed security service providers (MSSPs), systems integrators, independent software vendors (ISVs), and other tech-savvy companies that are basically looking for the very highest flexibility, scalability, and agility for their firewall deployments. For those integrating unmanaged FWaaS in a unique security offering, for example a Secure Access Service Edge (SASE) architecture, profitability of the firewall in the integrated solution may also be an argument for choosing unmanaged FWaaS.
Then again, with unmanaged FWaaS, you must exactly know what you're doing. For those organizations that don't have the skills and knowledge to configure and maintain an unmanaged FWaaS solution, a managed alternative will most likely be a better fit. Even when considering that FWaaS offers central management, ease-of-use, and faster deployment times compared to the use of more complex firewall hardware appliances, it still requires skills, knowledge, time, and staff to take over the continuous management of FWaaS. If you don't have the internal resources available to deploy and sustain an unmanaged firewall solution within a virtualized network architecture, you might be better off opting for a third party managed FWaaS solution.
An unmanaged FWaaS solution like the one delivered by Worldstream allows MSPs, MSSPs and other security experts to granularly meet the fast-changing security requirements set by trends like multi-cloud, IoT, edge computing, 5G, work-from-home, increased video consumption, and encryption. When it comes to firewall settings, the virtualized aspect offers security experts the opportunity to address flexibility and agility needs in a cost-effective and versatile way and adapt quickly to changing network traffic dynamics. The unmanaged attribute provides a vast array of options to achieve a fine-grained level of control and dynamically address fluctuating network traffic while creating the ability to change any firewall setting the same day. Unmanaged FWaaS allows for fine-grained configuration, for example when it comes to securing the architecture and management of micro-segmented or highly distributed networks, getting extensive visibility into internal east-west network traffic, meeting unique compliance requirements, or finding an optimal balance between security and network performance.
Opportunities for MSPs and MSSPs
For end users, FWaaS may represent a foundational component of an organization's SASE architecture. Alongside FWaaS, SASE may use software-defined wide area networking (SD-WAN), Secure Web Gateways (SWG), Cloud Access Security Brokers (CASB), as well as Zero-Trust Network Access (ZTNA) to protect the network perimeter from potential attacks.
SASE is a network architecture which may combine SD-WAN and security into a cloud-based service. It helps to simplify WAN deployment while it enhances efficiency and security as well as the ability to provide appropriate bandwidth for each individual application.
In saying this, it automatically highlights the potential role of MSPs, MSSPs and systems integrators when it comes to deploying FWaaS solutions. It may require expert knowledge from IT channel companies to get the most out of FWaaS functionality and the options to have it seamlessly integrated with adjacent technologies.
To elaborate on the example of combining the deployment of FWaaS with SD-WAN, it may integrate security into an SD-WAN solution. Traffic can then be routed directly to its destination without compromising the levels of security or visibility on the network. The combination of FWaaS with SD-WAN technology can thus improve the performance and operational handling of an organization's WAN. For MSPs and systems integrators, an IT integration example like this seems quite an opportunity to help their clients get the maximum out of an IT security deployment and the overall protection of a customer's IT infrastructure.
FWaaS offers numerous advantages compared to traditional firewall appliances. Key advantages of FWaaS include:
OPEX-based cost model - There's no need for upfront investment in hardware appliances. FWaaS provides for an OPEX-based cost model. Users are billed through a usage-based rental model with periodical payments.
Fitting distributed IT environments – FWaaS is optimally suited for mobile working and the use of distributed applications and cloud-based services, meeting high-flexibility IT requirements.
Central management - A central administration interface that comes with FWaaS solutions allows for consistent, unified and granular enforcement of a company's security policies and always up-to-date configurations of the firewalls being deployed.
Increased visibility – FWaaS comes with a single, logical interface for hybrid IT setups which allows for full visibility and control, even within the most complex and highly distributed IT environments.
Flexibility and scalability – As an FWaaS solution is software-defined, the firewall services being delivered by FWaaS are flexible to deploy and easy scalable by nature, providing for elastic capacity while catering to highly dynamic requirements set by cloud computing and distributed IT environments.
Unmanaged FWaaS has the following major advantage:
Unmanaged FWaaS enables fine-grained firewall setup to satisfy the rapidly changing security needs imposed by trends such as hybrid and multi cloud, IoT, edge computing, 5G, work-from-home, increasing video consumption, and encryption. It enables MSPs, MSSPs, and other security professionals to dynamically manage fluctuating network traffic while also allowing them to adjust any firewall parameter the same day. The profitability of the firewall in the integrated solution may also be a reason for selecting unmanaged FWaaS for those integrating unmanaged FWaaS in a unique security offering, such as with Secure Access Service Edge (SASE) architectures.
Worldstream's Unmanaged FWaaS Offering
Powered by the software-defined Worldstream Elastic Network and the underlying Worldstream network backbone with global reach, Worldstream has a powerful unmanaged FWaaS solution available backed by Fortinet technology (FortiGate). It is part of the growing portfolio of unmanaged infrastructural as-a-service solutions offered by Worldstream to tech savvy companies and channel partners such as MSPs and systems integrators. At the click of a button, FWaaS can be integrated with all other as-a-service solutions offered by Worldstream, such as Colocation, Dedicated Servers, VMware Private Cloud, and more.
Want to learn which solutions Worldstream IT Infrastructures offers? Find them on our dedicated solutions page.
You might also like: 
Does switching to the cloud complement your IT infrastructure?
Are Dedicated Servers Still Relevant? We Give 6 Reasons. 
Reports are showing a growing number of DDoS attacks.
Have a question for the editor of this blog post? You can reach us  here.