Private Cloud vs. Public Cloud - Choosing Your Best Cloud Strategy
blog
Wednesday, August 11, 2021
Which option to choose once you've decided to move your IT infrastructure into the cloud? Private cloud, or a public cloud solution from for example Microsoft Azure, AWS (Amazon Web Services), or Google Cloud? A hybrid mixture of both, perhaps?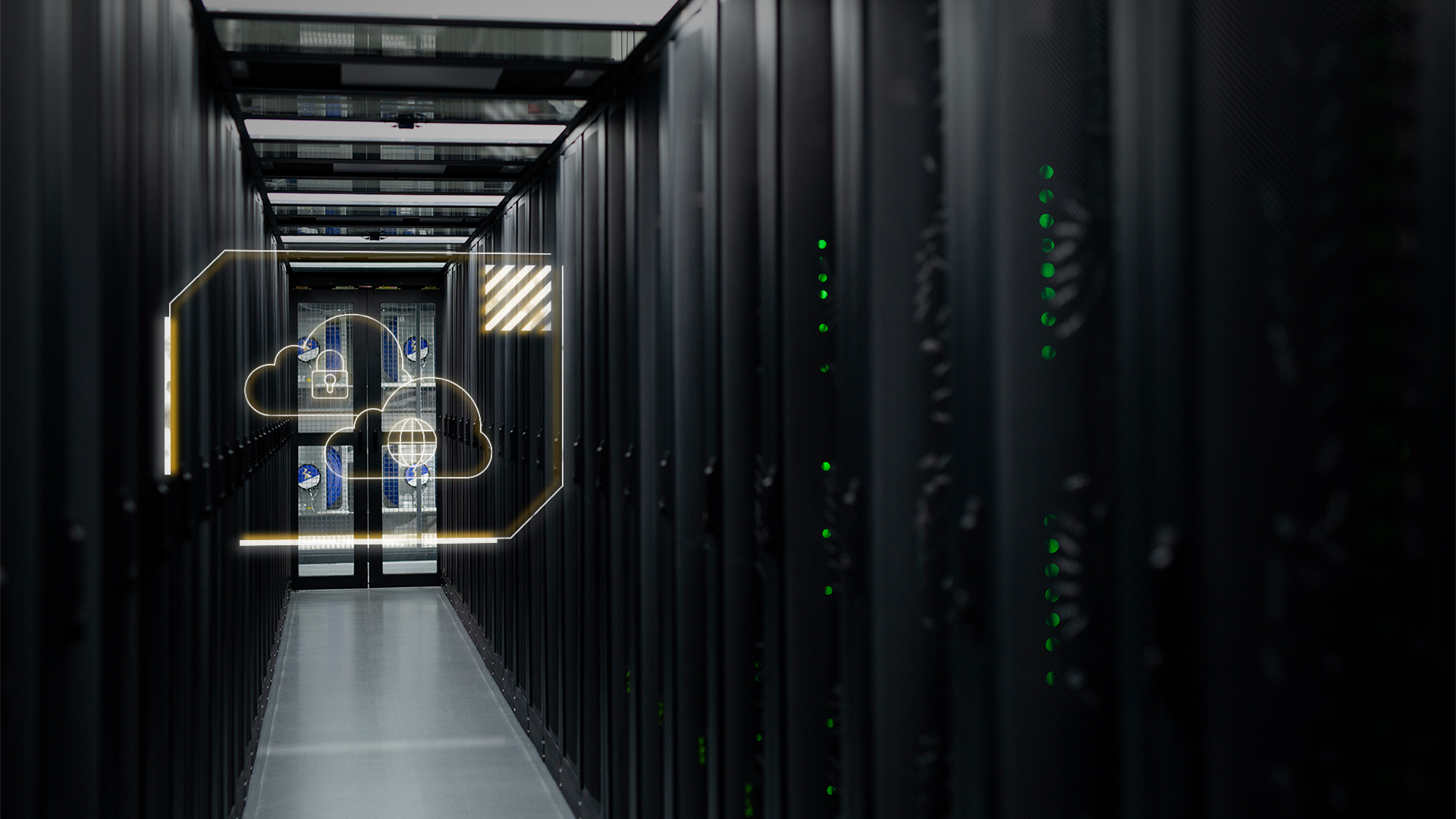 Private or Public, what cloud solution fits your strategy?
When stepping into the cloud, choosing the optimal cloud solution will of course be based on your unique situation and needs. In this blog we shall compare some options and highlight the respective advantages and disadvantages.
Public cloud such as offered by AWS, Microsoft Azure, Google Cloud and others, is relatively inexpensive to get started, regardless of the cloud provider opted for. You pay a usage-based fee for the various IT infrastructure resources and services. So, the costs are based on the actual cloud infrastructure utilization and the data volume being consumed. There are no upfront investment costs for data center resources as well as the hardware being deployed, such as servers, storage systems and networking equipment, fitting an OPEX business model with a demand-based approach.
Security, updates and maintenance of the systems are also ensured, while you don't have to hire difficult to obtain staff to manage these hardware systems. Next to that, public cloud services represent a highly dynamic option with easy and virtually endless scalability up and down.
Control, security, compliance, and customization
With private cloud, hosted on servers on-premises or externally in a data center by an Infrastructure-as-a-Service (IaaS) provider like Worldstream, you decide the level of control for security, compliancy, and customization. Private clouds are often built with different network segments. These 'zones' come with their own security demands that is fulfilled by one or more firewalls within the Private Cloud, offering organizations significantly enhanced IT security levels. In some cases, it may also help reduce costs.
Whereas public cloud offers a multi-tenant cloud environment, private cloud is fully based on dedicated compute resources which further benefits security levels to be obtained. With private cloud, you get a single-tenant environment with exclusive control over these resources.
When private cloud gets deployed on-premises, however, an organization must invest extensively in the infrastructure's management and maintenance, which might result in considerable capital expenses. A private cloud being deployed on third-party dedicated server infrastructure, as possible with Worldstream, would require less upfront investment. With Worldstream, all data center resources such as networking and server equipment are paid for through a fixed monthly fee. No need to worry about data center infrastructure maintenance either, while the dedicated servers able to host private cloud are backed by Worldstream's global backbone. Again, all at an OPEX-based fixed monthly rate.
Security benefits of private cloud
Both public cloud and private cloud help prevent resource wastage, as the virtualization technology underlying the cloud infrastructure provides for optimized resource utilization. Cloud workloads, no matter if it's public or private cloud, can be allocated to different physical servers at the time of changing resources demands. Public and private cloud also bring agility, as the resources already allocated to a given server can easily be amended to suit the changing demands of applications being deployed.
One of the main reasons for selecting private cloud over public cloud is in its security benefits. Public cloud sure comes with a variety of security options, but private cloud is usually hosted on a limited number of dedicated servers which can make the physical and tangible security easier to maintain. The accessibility of a private cloud through private thus more secure network links – such as a private network or VPN - also adds to the safety or at least the safety perception of IT infrastructure being deployed in the cloud.
That being said, the risk of data breaches with public cloud indeed seems to be quite real after all, as we've seen several major data breaches over time. Not per se related to the security of the public cloud infrastructure itself, also due to vulnerabilities combined with misconfigurations on top of it, for example related to Amazon S3-bucket, personally identifiable information (PII) in Google Cloud, and Azure Blob storage.
Handling sensitive data
As a result, for some types of data, public cloud may imply certain restrictions. While public cloud offers a wide variety of advantages for many users worldwide, organizations that handle sensitive data might be unable to fulfill all of their compliance requirements by the use of public cloud infrastructure. Aimed at handling sensitive data, private cloud has the advantage of being deployed as a direct virtual extension of a physical data center at a specific dedicated location. It means that private cloud can be used to provide enhanced security while more easily meeting the strictest regulatory compliance requirements, for example set by industry standards such as GDPR and PCI-DSS.
Another downside to the use of public cloud versus private cloud is when legacy applications are concerned. When legacy applications are deployed in public cloud, they might face some alignment thus performance issues. Aside from legacy, rewriting seldom used applications to allow transfer to a public cloud environment can be quite costly and not always worth the investment.
Keep in mind that we're not promoting the use of private cloud here. Certainly, Worldstream offers private cloud options through its software-defined Worldstream Elastic Network (WEN) while providing solid dedicated server solutions able to host private cloud. We're offering cloud onramps in our data centers as well though. In fact, Worldstream is offering cloud onramps to all popular public cloud services including AWS, Google Cloud, and Microsoft Azure. Public cloud sure has a plethora of advantages over private cloud, but in the end most clients who choose to implement cloud will opt for a hybrid cloud setup which may even include a multi-cloud mixture of infrastructure.
Cost reduction
As stated earlier in this blog, one of the primary reasons for organizations to adopt public cloud infrastructure is the extreme flexibility and also cost reductions it can bring when the resources are dynamically utilized. Especially when startups and scaleups are concerned, the use of public cloud may bring significant savings when deploying and operating IT infrastructures. When it exceeds a certain scale though, public cloud can prove to be considerably more expensive than private cloud.
So, up to a certain scale of the IT infrastructure and with relatively predictable, mostly compute resource requirements, you might be better off using private cloud vs. public cloud. On the other hand, the establishment of a private cloud including for example the hypervisor requires greater investments to get started. Building your private cloud on top of a hosting provider's data center, networking and dedicated server infrastructure will help reduce your CAPEX, but the initial investment in private cloud versus public cloud remains higher anyway – unless you're going to use Private Cloud As-a-Service, which is made possible through the Worldstream Elastic Network (WEN).
Final thoughts on private cloud vs. public cloud
When stepping into the cloud, a private cloud might be considered by companies with predictable and consistent compute resource demands. Those companies are more likely to be able to customize/optimize their resources, and therefore cloud spending, while also being less likely to fully utilize the flexibility that is one of the public cloud's primary assets. Increased security and compliance requirements are another important reason for choosing private cloud.
Organizations that may profit from the greater flexibility of a virtualized environment should definitely explore the benefits of public cloud. Then again, for many organizations, it won't be a choice between one or the other, as hybrid cloud and also multi-cloud are taking off. In a recent study, research company IDC has stated that it expects 2021 to be the year of multi-cloud, with the vast majority of enterprises deploying combinations of on-premises, off-premises, public, and private clouds as their default environments. To satisfy their infrastructure demands, according to IDC, over 90% of enterprises globally will use a combination of on-premises/dedicated private clouds, various public clouds, and legacy systems by 2022.        
About the Worldstream Elastic Network
Private cloud can be deployed 'As-a-Service' through the Worldstream Elastic Network (WEN), a robust and intelligent software defined network (SDN) backed by Worldstream's physical network backbone with global reach. It means that there is no disadvantage of upfront private cloud investments and maintenance costs, automatically adding ample hybrid features including public cloud onramps and resource interconnecting options as well.
Want to know which cloud solutions are built upon our Worldstream Elastic Network? Find out in our product sheet here.
You might also like: 
Does switching to the cloud complement your IT infrastructure?
Are Dedicated Servers Still Relevant? We give 6 reasons. 
Reports are showing a growing number of DDoS attacks.   
Have a question for the editor of this blog post? You can reach us  here.